Basic Certification (3-Day Class)
The Best of Yoga, Martial Art, and Plyometric Movements for Rehab
Rapidly Reduce Pain & Boost Function, Performance, and Confidence
What is MultiFunctional Movement (MFM)?
It's a revolutionary movement based treatment program that rapidly resolves:
Back pain, neck or disc problems
Musculoskeletal conditions
Developmental or Coordination Issues
Chronic Pain
Balance Problems
Athletic Inefficiencies
and more.
Why is it important?
If you want to magnetically attract the younger population (8-55 y/o), this is the #1 specialty/niche that offers what this population is looking for. Even the older population (56+) find it extremely fun, challenging, and refreshing. Consumers at large still have the notion that therapy is for "old people." This program helps you stand out as the relevant and preferred choice for the modern day patient.
If you want to offer "Wellness" or "Elective" services (and actually make money from it) this is crucial to getting consumers wanting to pay. We'll show you how. Services such as:
Performance Enhancement
Athletic Enhancement
Private Fitness
Group Fitness
Stress Reduction
And more
This certification helps you stand out and
Who is best for this certification?
PT/OT's in Outpatient Rehab
Pediatric Therapists
Athletic Trainers
Strength and Conditioning Coaches
Anyone wanting a more exciting method of treating
Does this help to eliminate "Early Drop-Off's", NS, and Cancellations?
Yes, absolutely! I can't say enough about this program's influence on these negative issues.
BONUS:
You'll also learn, step-by-step, on how to boost word-of-mouth referrals AND how to create a CASH CHANNEL with this amazing method of fitness, pain relief, and health (patients, consumers, athletes alike)!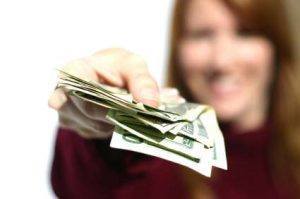 Here are the technical clinical skills you will learn:
The fundamental concepts & principles of MFM
How to assign a patient into a level
Choose the best movement for their ailment
PROTOCOLS for most common conditions
Apply basic movements safely
Identify red flags
Contraindications/Precautions
Modify basic movements appropriately
Progress movements effectively
How to document exercises
How to medically justify movements you prescribe
An online exam will be required to obtain certification.
LIMITED-TIME FREE BONUSES: ($697 value)
Poster Chart of Movements
Pocket Guidebook for clinical decision-making
12-month access to the Members Portal
Staff Training Videos and materials for continued reference
Listing on National Directory
Title of "MFMS" in your name
Decal for your window:
SUPER BONUS:
We'll teach you step-by-step on how to dramatically boost new patient referrals with this exciting program!
---
Advanced Certification (3-Day Class)
This is a much more advanced level. *Basic level completion required before taking this class.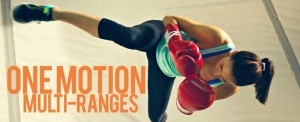 You will master the advanced movements and concepts that help you accelerate patient and client function. Excellent for those who regularly work with athletes. You will learn:
The Advanced concepts & principles of MFM
How to rapidly increase athletic performance
How to gain patients/clients from the athletic population
Choose the best movements for higher level patient/client goals
How to monitor Advanced movements to avoid injury
Develop a keen eye for power movements
Modify Advanced movements appropriately
An online exam will be required to obtain certification.
LIMITED-TIME BONUSES for free: ($1297 value)
Poster Chart of Advanced Movements
Website template to promote to athletes and higher level patients/clients
Brochure and postcard promotion templates to land higher level patients/clients
12-month access to the Members Portal
Staff Training Videos and materials for future reference
If you want to elevate the power of movement skill, get on our waiting list for the next course here. (We will send you more info and video samples after registration)