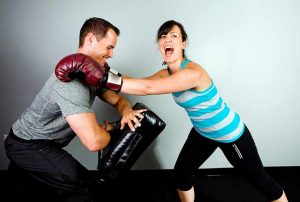 Whether your patient has…
back pain,
shoulder or knee pain,
hand or hip pain
these unique movements dramatically accelerate healing, pain reduction, and strengthening. Faster than anything you've probably ever done.
The secret is in the movement's profound influence on the nervous system and not just the muscles and joints alone.
Kids, teens, adults as well as seniors love it!
The Guaranteed Benefits
Rise above your competition (who are still doing boring and fluffy exercises).
Excite your patients and eliminate no-shows and cancels! The highly addictive nature boosts patient compliance and results.
Reduce documentation and treatment time! No more long list exercises that take too long to create, revise, and manage. Instead learn how to implement short yet structurally changing movements that patient's love, and is easy to manage. You can effectively shorten treatment time and yet patient's will love their sessions more!
Patients will look forward to each appointment session unlike ever before.
Prescribe more effective, fun and challenging movements
It's great for all ages. They all love it! No more fluffy ther-ex, and boring therabands.
Become proficient with unique movements that bring fast healing, power and restoration.
It's simple yet challenging. It exponentially increases patient compliance with their home exercises and, at the same time, watch your appointment no-show and cancel rates disappear.
In this certification course, the focus is on equipping healthcare professionals with advanced movement expertise. The skills obtained help clinicians to quickly implement movement with their patients that speed the rehabilitation process.
Protocols for each joint in the body.
How to categorize patients to apply the most appropriate protocol.
It's extremely fun and addictive
Challenging (no fluff)
Efficiently produces speed, power, and restoration
Stop doing therapeutic exercises learned in school and begin a higher level of movement knowledge to effectively treat patients.
Movement is key for accelerating healing but it's ESSENTIAL for balance, power and health.
The uniqueness of this class is found in it's simple yet scientifically proven influence on the body's healing and strength centers.
If you want to elevate the power of movement skill, get on our waiting list for the next course here. (We will send you more info and video samples after registration)