The New Advanced Way of Building Strength & Function in Your Patients, Clients & Athletes
The MultiFunctional Movement class makes it simple to integrate the Eastern philosophy of Martial Arts and Yoga into your exercise routine for patients, clients and athletes. Discover faster and far superior gains over traditional exercises.
Whether your patient has pain, client has low tone, or athlete lacks performance, the wide-range of modifications allow anyone to participate. It's for all ages and health levels.
Stand Out From the Crowd. Get Certified.
For
Your
Patients
The wide-range of modifications make it easy to do with all patients of all levels. They love the challenging and fun movements! We show you how to reduce pain and boost function with these unique movements. Learn more.
For Your Clients
The superior benefits of kick-boxing for exercise is well known. Not only does it tone the body, flatten the tummy, and stabilize the pelvis/core, but it also boosts confidence and decreases stress.
For Your Athletes
Pro athletes have been blown away by this system. The simple yet performance enhancing results make this the preferred workout for pro and olympic athletes!
"Patients love the movements. They just start feeling better. It's just amazing!"
Jennifer Angeles, PT in private practice (MD)
Boost Your Confidence! Get 

Patients

to Love You.
The Science Behind It
The specialized movements produce faster results by leveraging the power of...
1) Co-contraction
2) Multi-plane engagement
3) Advanced neuromuscular facilitation
and more.

The movements are simple yet profoundly more effective in strengthening the core and joint complexes. It dramatically improves dissociated movement and bi-angular motion potential whereby producing superior results with less effort and less time.
The punching, kicking, blocking and tapping techniques have been proven to remove pain, boost confidence and decrease stress as well.
Check out the
latest
posts below
About the Instructors
James Ko, PT
Black Belt in martial arts and a Licensed Physical Therapist. He received his Black Belt when he was only 7 years old and has been practicing as a physical therapist for over 20 years. He's also the founder of the Clinical Excellence Course for IndeFree Association.
He's been featured in national media and was the contributor to the "Clinical Gross Anatomy" book for medical schools across the country.​
Amanda Dee, CYI, CPI
Certified Yoga and Pilates Instructor. Her passion for yoga and the movement arts spawned during a difficult time in her life.As she began to feel the positive transformation yoga was creating in her life she realized her purpose was to share it with others. Yoga taught her the importance of having balance, learning to be uncomfortable and how to let go. She believes the mind, body and spirit all play an equal role in living a healthy and fulfilled life.
James is an expert in the field of physical therapy. His courses are the best eye-opening and learning experiences. They are well worth your time and money.
Bert Reitsma, PT in Florida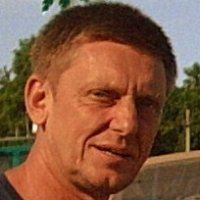 John Doe UI/UX Designer
James delivers top-notch courses for PT/OTs... It has been a privilege and an honor to know and learn from James Ko.
Kerry Simon-Tov, PT, Certified Pilates Instructor

John Doe UI/UX Designer
All You Need Is...
For less than $382, you can begin a new treatment program that is exciting and revolutionary! No costly or bulky equipment. Easily get featured in your local newspaper, radio, tv, and more!

*Bring punch mitt, glove, and yoga mat and block to class.
100% MONEY BACK GUARANTEE
---
If for any reason you are not completely blown away by the training, simply return all materials, notes and handouts by the end of the first day and we'll refund you the entire cost of the class. No questions, no hassles, no worries.